Saturday 25th March
PITCHING IN ISTHMIAN NORTH
BRENTWOOD TOWN 2 – 0 GRAYS ATHLETIC
Photos by David Tinkler

Brentwood's volunteers worked hard in the morning to get the Arena pitch playable, and they were rewarded with two goals in the second half that earned Brentwood a deserved win over play-off contenders Grays.
A team of twelve worked on the pitch from about 9am, removing surface water and spiking and sanding some of the worst areas. For much of the time, it did not seem likely the match would go ahead, but conditions improved during the morning and the sun came out for a while. Fortunately, there was no rain during the morning else there would have been no chance of playing. The pitch inspection was delayed giving the pitch the best chance and the match referee came in at about 12.30. and deemed it playable.
The match attracted a gate of 410, the best home or away for any of Brentwood's matches this season. It was non-League Day, which usually boosts the attendances and Grays always have good away support.
In an even first half both sides had chances. Brentwood started the stronger with Ross Wall volleying over the bar in the second minute. Melvin Minter saved from Grays Ronnie Winn six minutes later and Grays goalkeeper Danny Sambridge denied Connor Hogan with a point blank save on the quarter hour mark. Before half time Lewis Clark cleared off the visitors' goal line from Bryan Ifeanyi and at the other end Aron Gordon shot into the side-netting from a good position.
Brentwood had the better of the second half and Hogan finally broke the deadlock in the 75th minute when he got on the end of a low cross from the left by sub Solomon Ogunwomoju and Hogan was denied a second goal by Sambridge's save three minutes from the end before George Craddock sealed the win when he headed home from close range in stoppage time.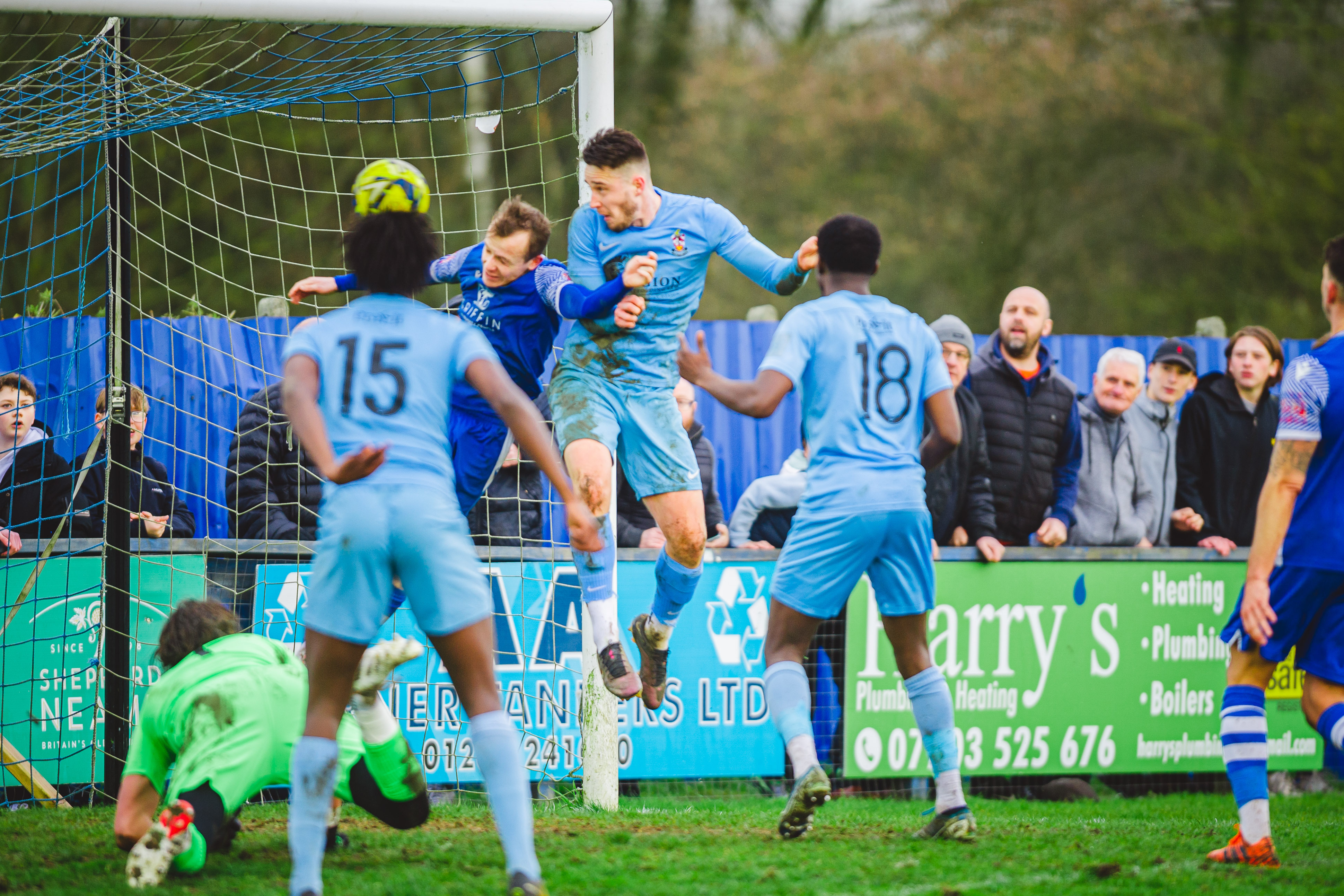 Brentwood Town: 1 Melvin Minter, 2 James Folkes, 3 Andrew Freeman, 4 Rob Clark, 5 Matt Cripps, 6 Jack Humphrey, 7 Jack Adlington (Solomon Ogunwomoju 72'), 8 Connor Hogan, 9 Ross Wall (Junior Velasquez 90'), 10 George Craddock, 11 Bryan Ifeanyi (Flavio Jumo 87').
Click here to see all David Tinkler's photos from the match.