Saturday 25th February
PITCHING IN ISTHMIAN NORTH
BRENTWOOD TOWN 1 – 1 COGGESHALL TOWN
Brentwood made it four draws from four consecutive home matches in the last fifteen days at the Arena.
The Blues started strongly, and Jack Adlington hit the Coggeshall woodwork with a fierce drive in the eighth minute, but the visitors were ahead three minutes later when Stan Leech headed firmly home.
Both sides lost a player to injury in the 28th minute with Adlington and Coggeshall's Josh Osude both having to be replaced. Brentwood keeper Melvin Minter made a crucial save from George Frodsham soon after before his team equalised in the 38th minute when Matt Cripps headed in from George Craddock's corner.
There fewer chances in a competitive second half with both sides accumulating yellow cards and settling for a draw in the end.
Brentwood Town: 1 Melvin Minter, 2 James Folkes, 3 Andrew Freeman, 4 Rob Clark (Flavio Jumo 71'), 5 Matt Cripps, 6 Jack Humphrey, 7 Jack Adlington (Solomon Ogunwomoju 28'), 8 Connor Hogan, 9 Ross Wall, 10 George Craddock, 11 Bryan Ifeanyi.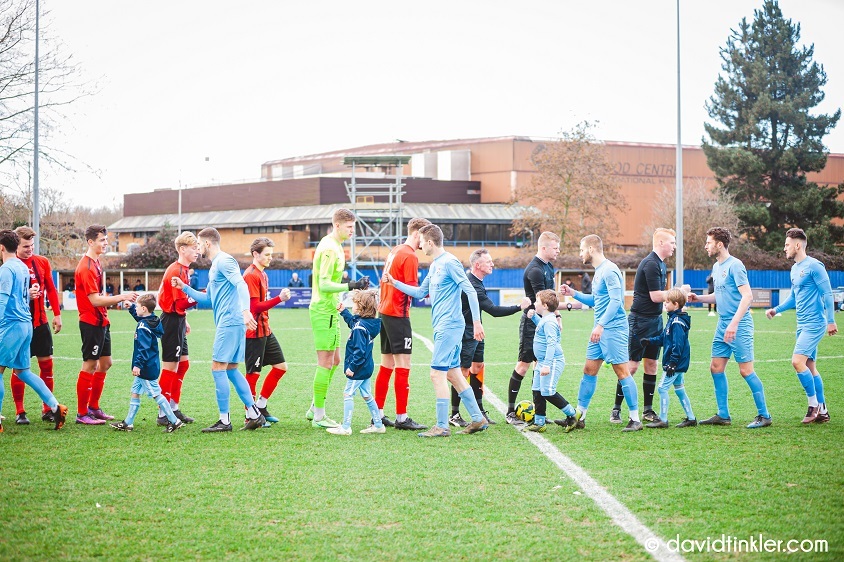 Photos by David Tinkler