Saturday 22nd April
PITCHING IN ISTHMIAN NORTH
BRENTWOOD TOWN 3 – 0 WROXHAM
Photos by David Tinkler and Elli Birch
In their final match of the season watched by a season's best crowd of 415, Brentwood had a comfortable win over ten-man Wroxham. The result meant Brentwood finished the season in eighth place in the Isthmian North league.
Before the match, Andy Freeman was presented with the Roger Brown Supporters Player of the Season trophy by members of the family of Roger.
When the match got underway Brentwood cruised into a two-goal lead in the first ten minutes with Jack Adlington capitalising on a goalkeeper error from Wroxham's Harry Sutton in the sixth minute and Bryan Ifeanyi scoring with a fine strike four minutes later.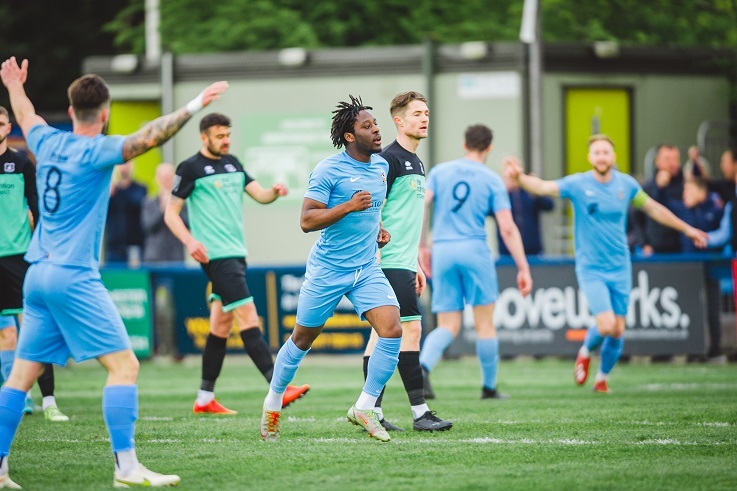 Solomon Ogunwomoju nearly increased the lead in the 20th minute as he found space on the right, but his shot was kept out by Sutton.
Wroxham were then reduced to ten men when Jordan King was red carded but the resulting penalty kick from Adlington was well saved by Sutton.
The Yachtsmen's best chance fell to Harvey Black early in the second half, but he shot wide. Ifeanyi continued to cause the visitors defence problems and it was Sutton who was much the busier keeper, saving from Ifeanyi, George Craddock and Ross Wall before Jack Dickinson hit Brentwood's third goal in the 90th minute.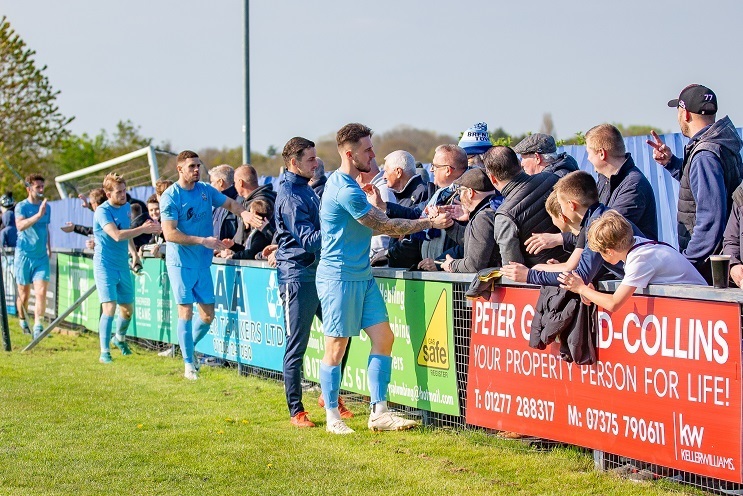 Brentwood Town: 1 Melvin Minter, 2 James Folkes, 3 Andrew Freeman, 4 Connor Hogan, 5 Matt Cripps, 6 Jack Humphrey, 7 Bryan Ifeanyi, 8 George Craddock (Izaih Antoine 73'), 9 Ross Wall, 10 Jack Adlington (Jack Dickinson 73'), 11 Solomon Ogunwomoju (Junior Velasquez 63').
For more photos from the match see the following galleries:
https://www.bootsandhooves.co.uk/p187603345
https://davidtinklercom.myonline.photo/gallery/brentwood-town-3-0-wroxham